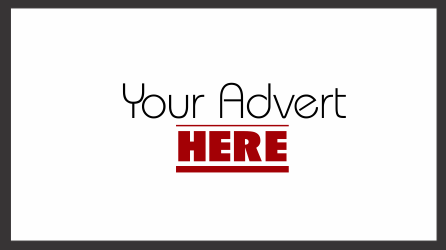 Advertising with Counzila
Counzila dot Com is generating over 5,000 page views per month from over 6,000 unique visitors (not even including RSS readers). Our web site is targeted to people who have like mind set in work online,small business owners,home entrepreneurs,online offline financial or educational investors,  advertising their Internet entrepreneurs, anyone who loves coding stuff etc, interested customers.
Advertising with Counzila dot Com
Counzila dot Com provide new platform with awesome ways to advertise or banner your brand and get your name or updates to our large and loyal counzila community. If you interested in advertising or buying  ads  we sold advertising  on a per month or bi weekly period using secure PayPal payment service. Ads will show untill you cancel or if you want vacation time off we can arrange that too.Please contact us for more information.
Advertising Methods
List Traffic- Media buy and PPc Buyer Vergin clicks.
Now you can order Online biz opp Traffic, Niche Traffic from our Vergin Clicks Program
Find out Pricing and more info here
728×90 Banner size main Ad Sponsorship
The 728×90 banner will appears on the top of every page. Only three ad rotations are available. Pricing for this unit is $300 per month. The banner size should be exactly 728×90 can not be bigger than that. Animation allowed but not too colourful or unprofessional.
If you're interested in securing a  728×90 ads spot, Email your ad to [email protected], for review before you pay.We will let you know once it meets requirements.
300×250 banner size coded Ad Sponsorship
The 300×250 ad appears on every page. or every page at side bar area. Your ad will go in rotation with six other
banners, it can be lower depends on how busy this ad  size demand. You may purchase more rotation if you wish your ad to show up more often – buy 8 rotations and you'll own the entire ad spot. Price per rotation is $150 per month. The banner can not be bigger than 300×250 in size. Animation allowed but should ne look professional and no too many colours.
125×125 cute Button Sponsorship

The 125×125 banner button may place on any page, or side bar block  or feel free to request any specific page/post on our site to appear your advert.Then we can make arrangements to show it on that particular page or post under the heading "Our Sponsors." If we choose locations ads may randomized with each page load to give advertisers even better exposure. Pricing is $75 per month per banner. Many spots are available. The button should be exactly 125×125 in size. Animation allowed but no Flashy
If you're interested in securing a size 125×125 sponsorship, Email your ad to [email protected] and  once ready  we send you paypal buy now request.
Keywords:advertise,advertising,advertisement,ad space,text link,sponsorship,banners
If you wish to advertise is our site (sidebar,inside page/post.etc) please Contact us here
Recommended Advertising and traffic methods.
Sign in to download the Traffic blue print
Bonus [Sponsored],

Share & Let Others Know!