Owner: Can not find Big NO NO sign-𝗗𝗔𝗜𝗟𝗬 𝗗𝗜𝗚𝗜𝗧𝗔𝗟 𝗖𝗟𝗨𝗕 review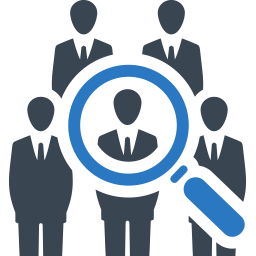 Daily digital club review, But with our heavy research it seems like Peter Wolfing CEO of Multiplex Systems is the founder of it. According to their website they claim to be a information club also says e-learning daily digital club. look like pay to play game. 🙁 they also claim reason to join because it is a e Learning product and information industry is a $275 billion dollar market and growing rapidly. For our take information already out there for free all you have to use right keywords to find them. They claim their packages premium but free right information always premium and free.
2nd reason they say it is global business that all around the world can join to pay to play game. Daily digital club review cont.
They got affiliate program that can build cash flow if they pay tp buy the product 1st. its says learn and earn while pay monthly for information. Thats waste of money someone can use to to build audience for long term business in this time of age.
The system pay 100% commission we will explain what is the catch on it. down keep read 𝗗𝗔𝗜𝗟𝗬 𝗗𝗜𝗚𝗜𝗧𝗔𝗟 𝗖𝗟𝗨𝗕 review.
What packages offer by 𝗗𝗔𝗜𝗟𝗬 𝗗𝗜𝗚𝗜𝗧𝗔𝗟 𝗖𝗟𝗨𝗕 ?
Daily digital club review, people can create an account, they have 2 choices paid
DAILY25 that cost $24 monthly
DAILY100 that cost 100 monthly and start running promoting it
They ready to pay residual payments. but average newbie will lost money until they learn how exactly this online business work long term.
Daily digital club review also call DDC remeber how owners make money giving 100% commission mean their compensation plan is pass up system. newbies have to pass up their hard earn referrals to admins or sponsors at up line.
3rd reason they claim why people should join is community which is now a days their so many facebook business opportunity groups for free and learn and participate in threads so you do not have to pay.
Content or Information offer in DDC
Sample content topics:
List Building Basics
Facebook Marketing Basics
Facebook Ad Basics
Facebook ReMarketing Basics
Product Launch Basics
Product Creation Basics
Bonus Creation Basics
Mobile Marketing Basics
Email Marketing Basics
Banner Marketing Basics
Twitter Basics
Twitter Marketing Basics
Video Marketing Basics
Affiliate Marketing Basics
Facebook Relevance
Split Testing
Timeline Advertising
Web Design
SEO
Hiring and Outsourcing
Email Marketing
Banner Advertizing
ELearning
Affiliate Recruiting
Native Ads
Here few sample of hype ad posts you may found on social media sites
Online money cash out 🚀🚀 Stacking multiple streams! Right now is the time to GET THAT ONLINE CASH 💰 INBOX LET ME SHOW YOU $!
Building residuals up starting at $25! It's too much uncertainty going on! Start stacking ya MONEY UP!
IN MULTIPLE WAYS!
Y'all better boss up and get this MONEY 💰 EVERYONE wanna make money until it's time to make money 💯💯 Talk is cheap. ACTION IS 🔑.
You can't make $10k being the same person you were before. You grow your money will follow 👈🏽
Once I got that revelation everything changed 🤩
NEW LAUNCH 𝗡𝗢 𝗔𝗗𝗠𝗜𝗡 𝗙𝗘𝗘
𝗗𝗔𝗜𝗟𝗬 𝗗𝗜𝗚𝗜𝗧𝗔𝗟 𝗖𝗟𝗨𝗕
S͟I͟M͟P͟L͟E͟ ͟S͟I͟M͟P͟L͟E͟ ͟S͟I͟M͟P͟L͟E͟
We are the only worldwide member to member 100% Payout program with NO 𝗮𝗱𝗺𝗶𝗻 𝗳𝗲𝗲 to help you during these trying economic times.
😎 𝗡𝗼 𝗮𝗱𝗺𝗶𝗻 𝗳𝗲𝗲… EVER
🤑 $25 monthly r͟e͟s͟i͟d͟u͟a͟l͟
😃 $100 monthly r͟e͟s͟i͟d͟u͟a͟l͟
😝 𝟭𝟬𝟬% direct pay
🙃 𝘉𝘳𝘦𝘢𝘬 𝘌𝘷𝘦𝘯 𝘰𝘯 𝘰𝘯𝘦 𝘴𝘢𝘭𝘦
🤩 𝗠𝗲𝗺𝗯𝗲𝗿-𝘁𝗼-𝗠𝗲𝗺𝗯𝗲𝗿 collect or Company collect
🤗𝗚𝗿𝗲𝗮𝘁 𝗣𝗿𝗼𝗱𝘂𝗰𝘁𝘀 updated monthly
Comment link for more details !
These are the ads that you have to avoid to get into these MLm leaders. we see anemone call Kimberly L. Crawford heavily promote in 2020 around March and April time (covid-19 peak that most people are lost their jobs and time to find side income.. but some of these people taking advantage of that too bad.
Conclusion about 𝗗𝗔𝗜𝗟𝗬 𝗗𝗜𝗚𝗜𝗧𝗔𝗟 𝗖𝗟𝗨𝗕 review
Look like another MLM Pass up system that residual income factors attach to it. Residual is great but if you pay money to get into the system and to qualify for earn if you have to pay 1st that's call pay to play biz op game so big NO from us to this type of program.. there no real value all you have to do is bring people..there no real product to sell information is free all you have to do is google it or if like VIP search then go to counzila search box and type information you need.
if you like join great program that teach you how to run a online business which you can join free and no need to pay 1st but if you want to plugin to system it may need upgrade but that's optional. having a system to scle up is great way to start business free while earn side income